VIDEO: The cruel joke with a dinosaur costume
The French comedian Rémi Gaillard is behind this funny and cruel joke, which has become viral on YouTube and Facebook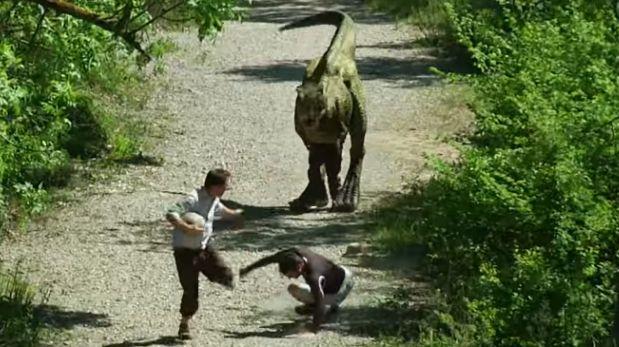 French comedian Rémi Gaillard recently shared in his YouTube and Facebook pages one of his usual jokes, which ended with a tremendous scare of his victim.
The video in question is named "Jurassic Prank". The clip shows a passerby walking quietly through a park when suddenly appears on the scene being pursued nothing less than by a subject disguised as velociraptor. The suit was so detailed that it takes the deceased victim to assume that it was a real dinosaur.
The poor fellow not only flees, but ends up throwing himself into a nearby stream to see that he was ever closer to the subject disguised as the extinct animal.
The video was uploaded to the Internet on April 15 and only one day after its publication, the recording exceeds 5 million views on YouTube , while on Facebook 5 million views.