Pokémon Go players have fallen to 5 million
Pokemon GO Payers Has Dropped 79% Since its Peak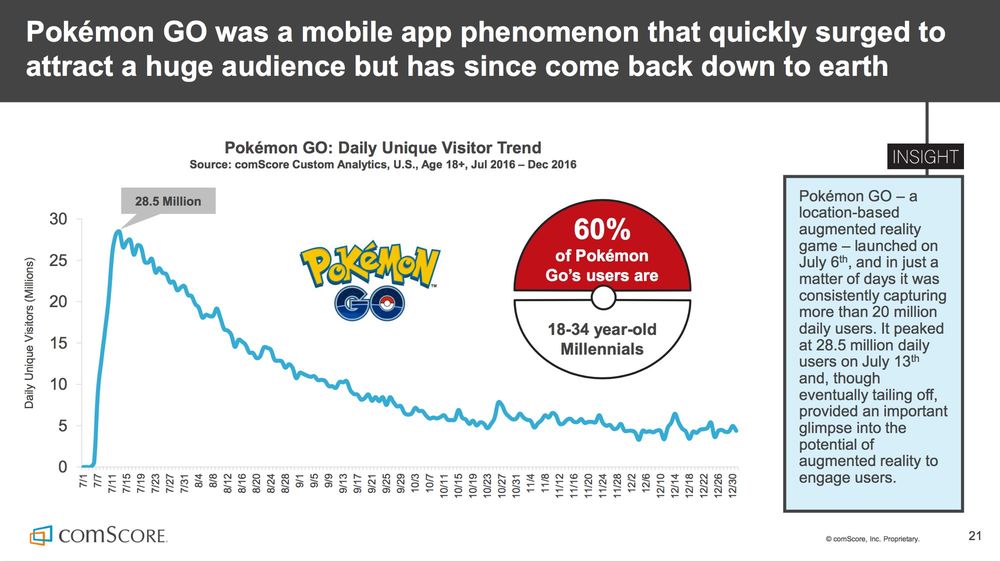 Photo: comScoreIt is getting closer to the year of life of Pokémon GO, which was launched in July 2016, and although it had a high point of 28.5 million concurrent users, at the moment the figure is much lower.
This is explained by the company ComScore, which offers an interesting graph that allows us to contemplate the decline of the title for mobile, which, at the moment, registers about 5 million active daily users. This means an 80% drop in the amateur base.
The application generated $ 35 million in the month of its peak of popularity, the first, and still has experienced significant rebounds such as the fact that after last month's update will manage to climb to the top of the tops for March.