Mass wedding ceremony in South Korea
Thousands of South Korean couple have been married in a mass wedding ceremony at church founded by Sun-Myung Moon in 1954, performed its first mass wedding in 1960.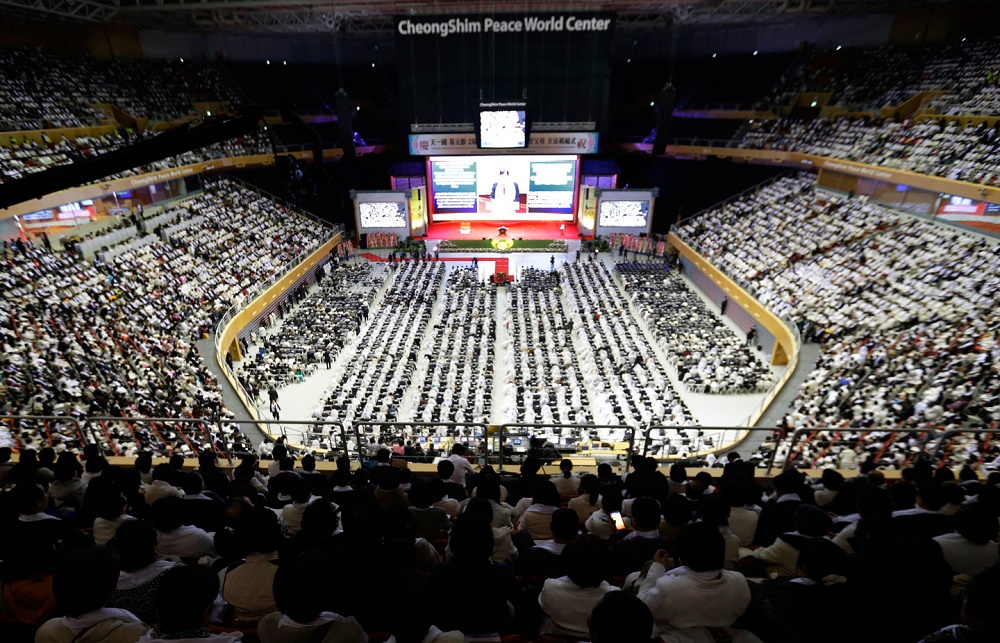 3800 couples have been married in mass wedding ceremony at a church located in Seoul the capital city of South Korea, Foreign news agencies reported.  Couples traveled from all over the globe to take part in the ceremony.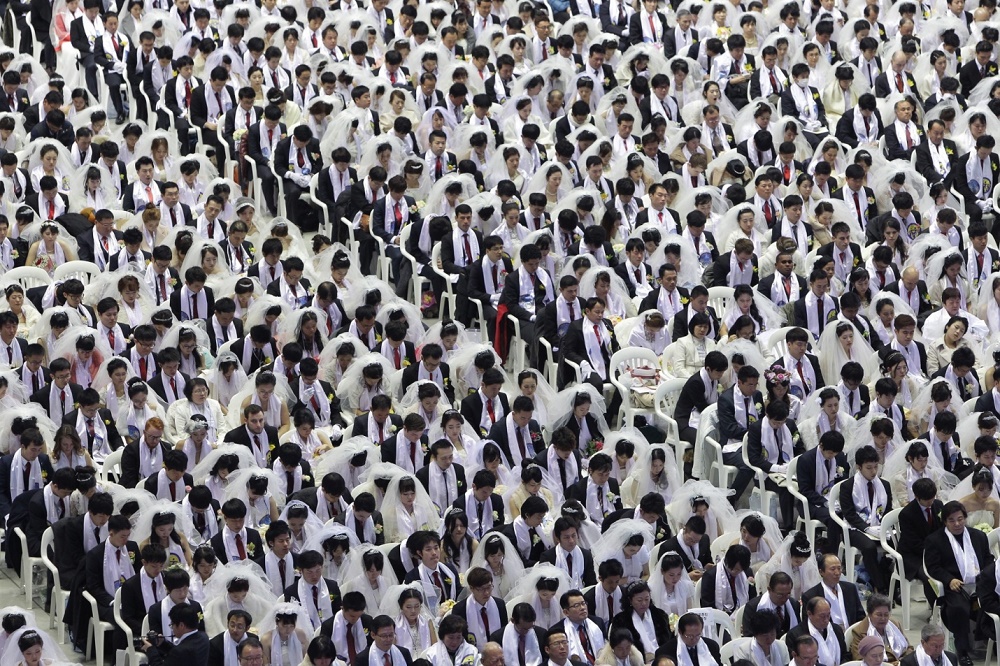 The first mass weddings began in the early 1960s, with the few numbers of couples took part. The church gained prominence in the 1970-1980 for holding mass weddings of thousands of followers. In 1997, 30,000 couples married in Washington and two years later nearly 21,000 couples went to Olympic Stadium in Seoul.
It was Moon himself who matched up the couples who were unknown to each other before the ceremony. Moon preferred brides and grooms from different cultural backgrounds as he believed in the creation of a multicultural religious world. Mass weddings rapidly transformed into the symbol of the movement.