Some of these examples will help you organize ideas and take the first step to becoming an entrepreneur. The road can be difficult, but if you are really determined, these tips will help your project succeed. Revolutionary ideas can arise anytime, anywhere. However, many people are unaware of the methods to effectively materialize them.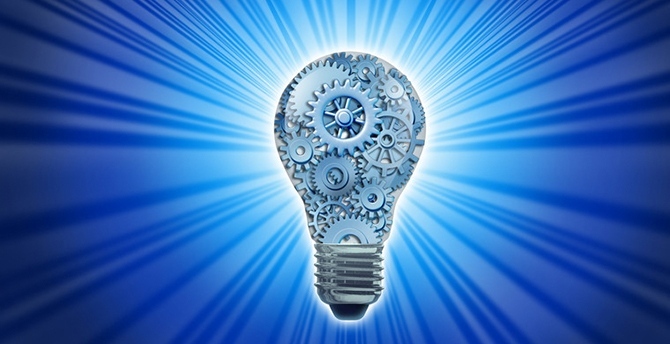 Your idea should solve something
"You just have to look at what's bothering you," says Colin Barceloux, founder Bookrenter.com. Internet book rental company has 1.5 million users and more than 200 employees. In 2005 Barceloux cursed by the high prices of the books that had to read for the University. Two years later he decided to make his complaint a business and it turned out that many people needed the same solution.
Be one step ahead
Smartphones, tablets and smart TV revolutionized the market upon entering the scene. However, ten years ago few could imagine that these objects would be installed in people's homes. If you want to have a successful business you must think about those technologies or trends that could be implemented in the future. "To be part of that industry a good way is to relate them to your home, lifestyle and how they will change in the next few years," says Sergio Monsalve, a partner at Northwest Venture Partners.
Ideas, Ideas and More Ideas
The more ideas you come up with, the more chance you have of realizing one that really pays off. The mind works like muscles and the more you put it to work, the better results you will get. Some of the projects that you think may not be good or interesting but maybe they help you to reach another that is.
Fail
Many great sports, technology, arts and business have failed well before becoming prominent people. Learning from mistakes will allow you to gain better experience in developing ideas. Also remember that whoever tries is always one step ahead of those who do not. You must convince yourself that there is no failure; stumbling blocks will be lessons to achieve success in your business.
Alternatives
You can also succeed without the need to invent something new and revolutionary. Stephen Key, founder of inventright.com, reveals that "many multinationals leave great opportunities on the table." In 2003 he realized that the great manufacturers of guitar picks did not include interesting or collectible designs. The new forms and motifs he created were sold in more than a thousand stores around the world.
Interact with buyers
Nothing better than knowing the needs, advice and complaints of the public related to the business you want to exploit. Nowadays social networks provide an extra tool to know the market: the voice of the customer. If you want to sell clothes for Skaters go to the best shops to consult the buyers what clothes they would like to find, follow the comments of the fans in the fan pages of the item and interact with professionals of the activity.
Simple
There are currently marketing studies that demonstrate the effectiveness of ideas or simple product lines over which they offer numerous options. People are less and less reading time and before the instantaneousness of modern life are also overwhelmed with too many alternatives. Make sure your concepts or products are easy to understand and implement.
Listen to other successful entrepreneurs
If to implement your new ideas you seek advice from friends or acquaintances that do nothing interesting in your life you will be wasting your time. He tries to listen to those who have grown up in that sector that is passionate about them and who also contributed their own ideas in the business. You will most likely receive some criticism but you will also be able to get useful ideas to develop your business.
Dream Team
It is very likely that your project needs several people to work as you wish. You will not be able to be proficient in all areas covered by the business (no matter the size of your business) so it is best to surround yourself with good specialists: talented designers, orderly accountants, effective suppliers, effective secretaries and effective sellers can be Great help to get your goals.
Read
The more you instruct yourself in those topics that interest you the more possibilities you will have to create something new. Reading news, blogs, forums, columns and articles related to your business will give you an advantage over your competitors. Likewise you must materialize the ideas you get from knowledge, but nothing learned will be productive.
Identifies stationary items
Stephen Key also advises looking for new ideas for markets that do not present innovations for an extended period of time. Another of its great creations is the Spin formation, a system of labels for products that allows adding information to the manufacturers. This feature serves for beverage companies to include nutritional data to their brands, laboratories insert instructions on their medications or makeup companies detail tips for their customers.
Focus on large markets
Your idea should be thought and developed for big markets. You will need a constant demand for your future products and the target audience is as wide as possible. That's where you can find better profits. If your idea is brilliant but only encompasses a few you will not get the expected results.
Patient
Generally you must work hard and wait some time to get results. Most likely, your new business or idea delays becoming known or getting dividends. Do not be discouraged try to implement the energies in making more effective your arrival to your potential consumers, knowing all the processes by which a product must pass to reach your buyer or learn new skills within the heading. This will help you to have a better view of the market.
Try opposing ideas
Blogger and WordPress became extremely popular tools a few years ago. These platforms allowed people with access to a computer to share their ideas, stories, anecdotes or vacations through extensive digital texts. Time later microblogging companies appeared, like Twitter and Tumblr, for those who wanted to share very short texts (just the opposite to Blogger and WordPress).
Enthusiasm
The great ideas that become multi-million dollar businesses are usually accompanied by the enthusiasm and passion of its creators. In addition to being attitudes that will help you move forward in difficult times will help your future clients to become interested in what you do. These attitudes will also allow you to stay motivated and with positive energies to increase your qualities.
Optimize Internet positioning tools
Nowadays, it is not enough to make a good commercial of television or commercial for radio. People spend much of their time surfing the Internet. A very good way to become known and Vitalize ideas is to take effective actions to position better in search engines (a concept known as "Search Pattern Optimization"). The best option to take advantage of these tools will be to learn about the tags, titles and keywords that better position our site or invest in a web designer who has extensive knowledge of the subject.
Accept reviews
If the goal of your idea or business is to reach a wide audience you must understand the consequences to which you will be exposed. Just as there will be many who love what you offer there will be as many others who criticize your proposal. Take them with height and learn from them to improve your service. However, some people will make negative comments without any reason, out of jealousy or because they do not understand your idea. Forget about them and remember that those who matter are those who support your project.
Learn from the Competition
Surely there are other companies or people who have businesses similar to yours. Again, it will be the key to investigate what your customer's demand, their strengths, weaknesses and services that they are not offering to their consumers. All these questions will broaden your outlook. The more you know your audience and competition, the more effective your actions will be.
Name and Description
The most powerful multimedia invests resources, time and staff in developing the headlines for the news. This point is the key for the customer to be attracted to the content and decide to read the note. The name of your project or business should work in a similar way. It has to be attractive, simple and concise. To that you can add a short and precise explanation that easily describes your proposal.
Ideas in progress
If you really find something that you are passionate about and also consider that it can be a good business: get out of the chair and get to work! Bill Gates and Steve Jobs were not the first to produce computers or develop operating systems. However, they invested forces, money, time and knowledge to be able to improve existing technologies. Both worked hard to outperform competitors and offer new solutions. Ideas are not the star of the team. The most important thing is what you do with them.